HOUSEHOLD SIZE: Includes each person who will reside in the home.
HOUSEHOLD INCOME: All income from any income source, including but not limited to, all wages, social security payments, retirement benefits, military and veteran's disability payments, unemployment benefits, welfare benefits, and interest and dividend payments.
MAXIMUM ALLOWABLE HOUSEHOLD INCOME: HUD ("US Department of Housing of Urban Development") publishes annual income limits based on household size that are used to determine the maximum household income.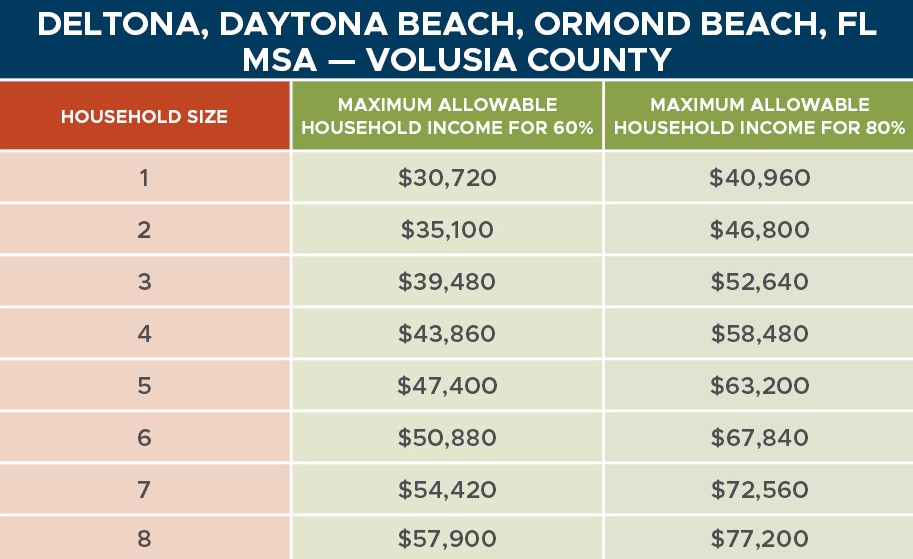 If you believe that your income exceeds the income limits listed above, please visist Reserve at Clyde Morris for other housing opportunities.
Your Application will be considered cancelled if you falsify any information and up to $350 of the Holding Fee may be forfeited.